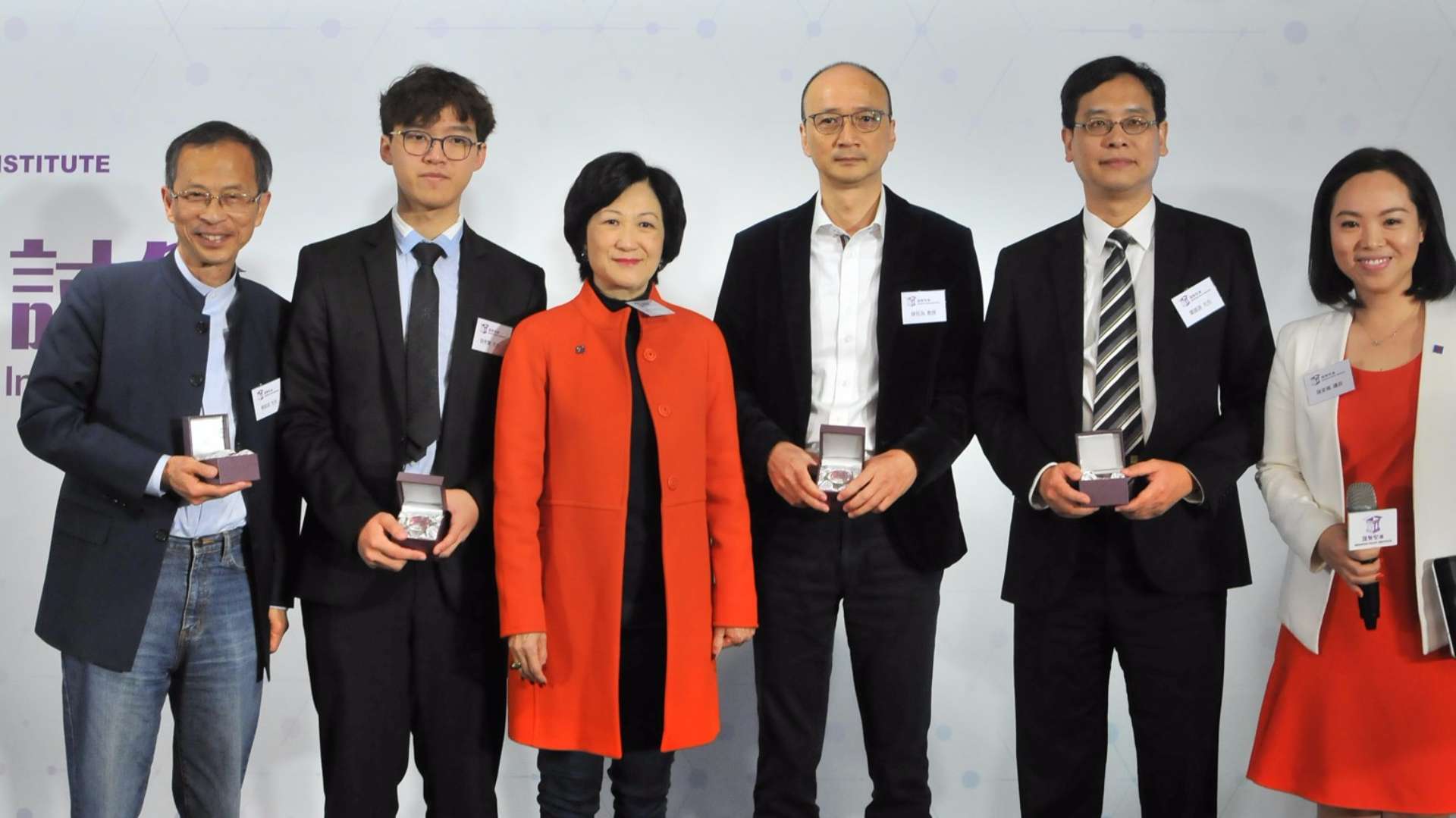 It has been 20 years since the handover of Hong Kong, yet a more widespread acceptance of our Chinese national identity among the people of Hong Kong remains elusive. Since 2011, various problems arising from competition for resources, such as mainland children born in Hong Kong and the scramble for powdered milk for babies, had given rise to a localist movement in Hong Kong. A few youngsters in recent years have gone as far as to advocate for an independent Hong Kong. These trends are worthy of our reflection: whether there is any constitutional, legal or philosophical basis for the arguments for Hong Kong independence, its practicality, and the impact it would bring to Hong Kong. Savantas Policy Institute sought to explore the root causes of such separatist sentiments and its effect on the relationship between the Mainland and Hong Kong.
Yesterday (2nd December), Savantas Policy Institute hosted a seminar on the controversy of Hong Kong independence. Mrs. Regina IP LAU Suk-yee, chairperson of Savantas Policy Institute; Mr. Jasper TSANG Yok-sing, Former President of the Hong Kong Legislative Council and Convenor of the Hong Kong Vision Research Programme; Mr. IP Kin-yuen, Hong Kong Legislative Council Member for Education Constituency; Professor Joseph CHAN C.W., Professor at the Department of Politics and Public Administration at the University of Hong Kong; and Mr. Tommy CHEUNG Sau-Yin, Former President of the Students' Union of CUHK took turns to deliver their presentations and engaged in discussion, followed by questions from the floor.
Southern District Council Member Ms. Judy CHAN Ka-pui delivered the welcome remarks, thanking the speakers, who represent different stances in the political spectrum, for sharing their insights. By shedding light on the many contributing factors that led to the recent rise in Hong Kong Independence sentiments from a variety of angles, as well as the constitutional basis, legal considerations, moral arguments and practicality of Hong Kong independence, and evaluating whether Hong Kong Independence will be recognized on a national and international level, the speakers stimulated thoughtful discussions on this topic.
Guests' Speeches Analyse The Roots and Causes of Pro-Hong Kong Independence Sentiments In Depth
First to deliver his speech was Mr. IP Kin-yuen, Hong Kong Legislative Council Member for Education constituency. He began by stating that there were few people in Hong Kong who advocated Hong Kong independence. Personally, he did not support Hong Kong Independence. As a representative of the education constituency, Mr. IP Kin-yuen believed that there should be clear differences, in terms of learning objectives, content and means, between how Hong Kong and the Mainland conduct national education. National education in Hong Kong should subscribe to the principles of civic education, let students learn the bright side and the dark side of China holistically, and nurture students to think independently; emphasis should also be placed on knowledge and recognition on ethnic and cultural levels. When designing the course outline, formulaic measures should be avoided; the focus should be on learning objectives and effectiveness instead, such as evaluating whether participating in school exchange tours to the Mainland sufficiently arouse greater patriotism among students.
Mr. Tommy CHEUNG Sau-Yin, Former President of the Students' Union of CUHK, focused on the problems of waning national identity and localist awareness among the youth in Hong Kong. Mr. Tommy Cheung pointed out that many executive members of students' unions at local universities advocate for Hong Kong Independence. While he personally did not advocate for Hong Kong independence, its discussion should be within the perimeters of free speech. Mr. Tommy Cheung spoke on the changes in how the youth perceive their national identity based on his background, growth and experience with participating in student movements. He reckoned that young people of his generation had had the nation in mind all along; since the handover of Hong Kong, the nation and Hong Kong had both made great strides. The second half of 2008 was the watershed, where many major political and civic events on the national level rocked the patriotic sentiment among his generation. The subsequent social movements, political struggles and intensification of Mainland-Hong Kong conflicts all led to the rise of localist sentiments. He hoped the government and society can understand the youth's frustration with housing, sticky wages for university graduates and the lack of upward mobility, as well as their thoughts on the current political and social stalemate, guiding them back to the mainstream and engaging in further dialogue in order to help Hong Kong restore harmony and progress.
Mr. Jasper TSANG Yok-sing, Former President of the Hong Kong Legislative Council and Convenor of the Hong Kong Vision Research Programme, said that pro-independence beliefs were held by few. Hong Kong's current problem is that Hong Kong people have doubts towards identifying with the nation, especially for those of younger age. He called for an accurate diagnosis concerning the problems of pro-independence sentiments and lack of national identity. A wrong diagnosis would lead to the wrong prescription, which creates more problem. Incumbent policymakers and society should understand the roots of the problem with calmness and clarity and handle it delicately. He noted the particular difficulty for Hong Kong people to consider their own national identity under One Country Two Systems. Hong Kong people should understand the civil rights and responsibilities that come with being a Chinese national, among which is the maintenance of national unity, as called for in the Chinese constitution. He believed that those in power and society should work on strengthening the youth's national identity and their relationship with the nation in the long run when dealing with the problem at hand rather than suppressing their demands heavy-handedly. Such crude measures will not help to solve Hong Kong's current political and social problems.
Professor Joseph CHAN C.W., Professor at the Department of Politics and Public Administration at the University of Hong Kong, analysed the unpopular separatist beliefs from the perspectives of political ethics and international law. He also explored whether there is an actual moral authority and legal basis to realise Hong Kong independence. He said that on the academic level, consent must be gained from the metropolitan state for an area to be independent; other countries must also recognize its independence. If an area were to unilaterally declare its secession, it must satisfy a number of conditions in order to pursue self-determination through independence in accordance with the United Nations' International Covenant on Civil and Political Rights. Historically, only a few extreme examples had managed. On that basis, it is currently difficult for Hong Kong to secede from China. Regarding international law, independence cannot be achieved. He stated his belief that the government should not give up on engaging in dialogue with pro-independence advocates.
Mrs. Regina IP LAU Suk-yee, the chairperson of Savantas Policy Institute, expressed appreciation of the diverse views expressed. She stated that so far, there was no need to worry about Hong Kong independence becoming a reality. The great turnout at this seminar testified to Hong Kong's continual protection of freedom of speech. As a former government official who had handled national security legislation, Mrs Regina Ip pointed out that Hong Kong Independence constitutes an act of secession. Secession refers to the act of breaking away a part of a nation's territory, which is a grave and serious act. Today's seminar was held to let society understand secession is impractical and a serious offence; therefore it cannot be said that legislating against acts of secession brings no benefit to society. It is hard to justify actions leading to Hong Kong Independence on a political or moral basis. For example, the United Nations protects national unity and territorial integrity and would find it hard to ascertain whether Hong Kong people constitute a distinct ethnic and cultural group which would provide some basis for separation. She agreed that recent problems faced by young people in upward mobility had changed their perception of the nation and affected their sense of national identity. Society currently faces challenges from many sides, but Mrs Regina Ip believes that those problems are not insoluble. If older people would be patient and spend more time to listen and understand the frustrations of young people, communicating with them calmly and rationally, our current problems could be solved.
Enthusiastic Exchanges Seen in the Discussion Session
The discussion session followed immediately after the guests have delivered their speeches. Dr. Derek YUEN Mi-chang, Policy Consultant of Savantas Policy Institute, pointed out the social, political, economic, cultural and historic roots that led to the current controversy of Hong Kong Independence. The rise of localist camps and self-determination advocates, confirmation form for elections, the recent interpretation of the Basic Law by the Standing Committee of the National People's Congress, and the disqualification of LegCo members are all tumults that have evolved from the said controversy. Dr. Derek Yuen pointed to the fact that the advocacy of independence has touched a nerve in the central government. However, society should not avert from its discussion but should talk about it rationally instead. By tackling the problem with greater sensitivity, the relationship between the Mainland and Hong Kong may return to one of mutual trust.
The speakers and the audience furthered their discussion and exchanged opinions on many issues, such as the changes in Hong Kong since the Handover, the implementation of national education, the youth's experience with working and living in the Mainland, state leaders' thoughts on the governance of Hong Kong, opportunities presented to Hong Kong by the Belt and Road Initiative and the Guangdong-Hong-Kong-Macau Greater Bay Area, and the possibility of Hong Kong's youth enlisting in the military.
The seminar was brought to an end with Southern District Council Member Ms. Judy CHAN Ka-pui delivering the conclusion. She stated that today's seminar was very successful, and proved that there is still great freedom of speech in Hong Kong to accommodate rational and civil discourse as well as different viewpoints. Today's speakers spoke from different angles but reached a similar view that it is impossible for Hong Kong to realise its own independence. Some Hong Kong people still question their national identity. While the path ahead may be rugged, as long as all sides continue to engage in dialogue, addressing our problems with greater sensitivity, consensus can be reached, and our problems may be solved.